Product introduction:
Dewatering screen
It is mainly used for dehydration, desliming and media removal. It can be used for sand washing in sand and stone plant, coal slime recovery in coal preparation plant, dry discharge of tailings in concentrator, etc. Therefore, it is also called sand and stone dewatering screen, mining dewatering screen, coal slime dewatering screen, tailings dewatering screen, high-frequency dewatering screen, etc.
Although both belong to dehydration equipment, the structure of dehydration screen is different when acting on different materials. For example, the sand and stone dehydration screen on the water washing sand production line and the tailings dehydration screen commonly used in the concentrator are different equipment.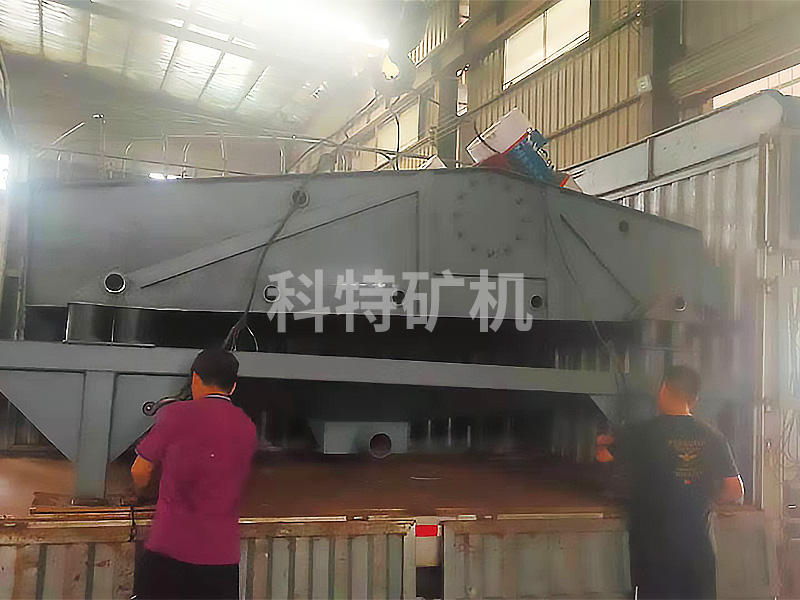 working principle:
The dewatering screen adopts double electrode self synchronization technology, universal eccentric block and adjustable amplitude vibrator. It is mainly composed of screen box, vibration exciter, support system and motor. Two unconnected vibrators are driven by the belt coupling shaft for synchronous reverse operation. The components of the centrifugal force generated by the two groups of eccentric masses along the vibration direction are superimposed and offset by reverse centrifugation, so as to form a single excited vibration along the vibration direction and make the screen box move back and forth in a straight line.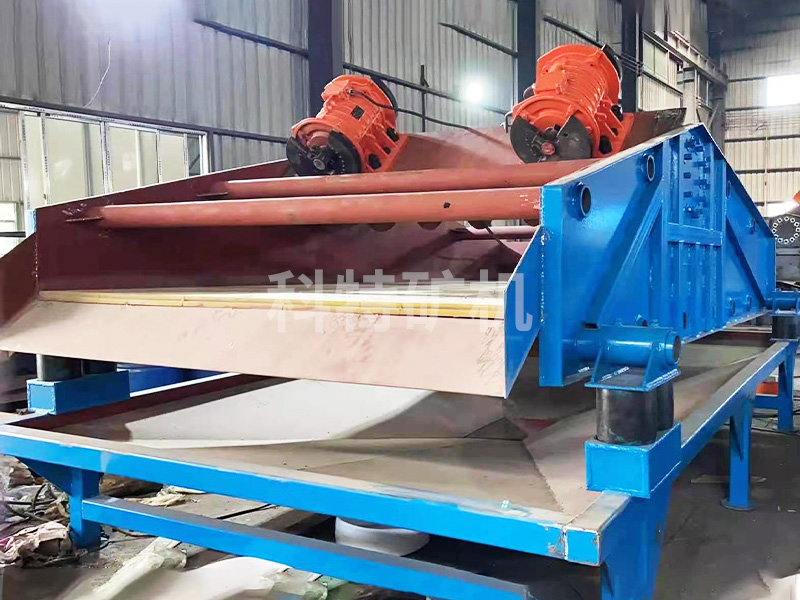 Product features:
1. Low noise and convenient maintenance.
2. Reasonable structure, firm and durable.
3. The dehydration effect is good and reliable.
4. Large screening capacity and high screening efficiency.
5. Light weight, easy disassembly, easy maintenance and no sudden segment spring.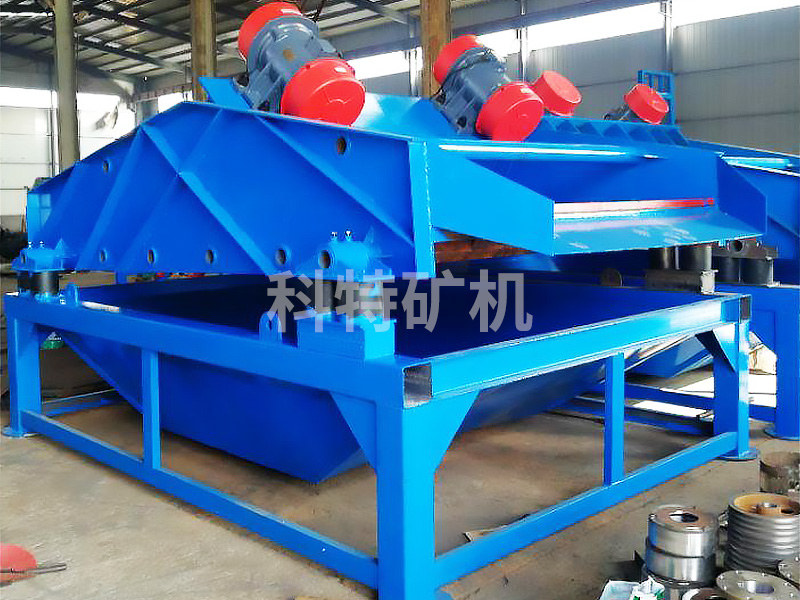 Selection and ordering:
Indicate the screen structure (preparation, punching and strip seam), mesh size, processing capacity and incoming particle size of materials.
Another important branch of the dehydration screen family is the high-frequency dehydration screen. The high-frequency dehydration screen is a screen that uses its own multiple frequencies for dehydration. It is a new type of dehydration screen, energy-saving, environmental protection, low-carbon and green, which meets the requirements of building a sustainable development society. High frequency dewatering screen is mainly used in the process of tailings dry discharge, with obvious effect. It is a landmark equipment for the new generation of tailings dry discharge.
Precautions for use:
After the test run, check that the above contents are correct, retighten all fasteners, and the screen and all parts are fastened well before they can be officially used. Before that, the following work must be done:
1) The training of operators shall understand the structure and simple working principle of each part of the equipment; Before work, prepare for start-up, check that the rotating parts are flexible without jamming, the screen is intact, all parts are not loose, and the bolts are fastened.
2) No load start-up and shutdown of vibrating screen are generally used in complete crushing and screening equipment or washing process. No load start-up and shutdown of screen machine are required. Therefore, the principle of reverse process startup and forward process shutdown shall be observed. Parking with materials is not allowed except for special reasons. When there is accumulated material on the screen surface, be sure to remove it before starting. Feeding can be started only after normal operation.