Product introduction:
Thickener is a solid-liquid separation equipment based on gravity settlement. It usually uses concrete, wood or metal welded plate as structural materials to build a cylindrical shallow groove
with cone bottom. The slurry with solid weight of 10% ~ 20% can be concentrated into underflow slurry with solid content of 45% ~ 55% by gravity settlement, and the thickened underflow slurry can be discharged from the underflow port at the bottom of the thickener with the help of the rake installed in the thickener for slow operation (1 / 3 ~ 1 / 5R / min).
A relatively clean clarifier (overflow) is generated at the upper part of the thickener and discharged by the annular chute at the top.
Thickener is widely used in hydrometallurgy, concentrator, chemical plant and other production places requiring solid-liquid enrichment and separation. Its diameter is 3 ~ 100m and depth is 2 ~ 4m.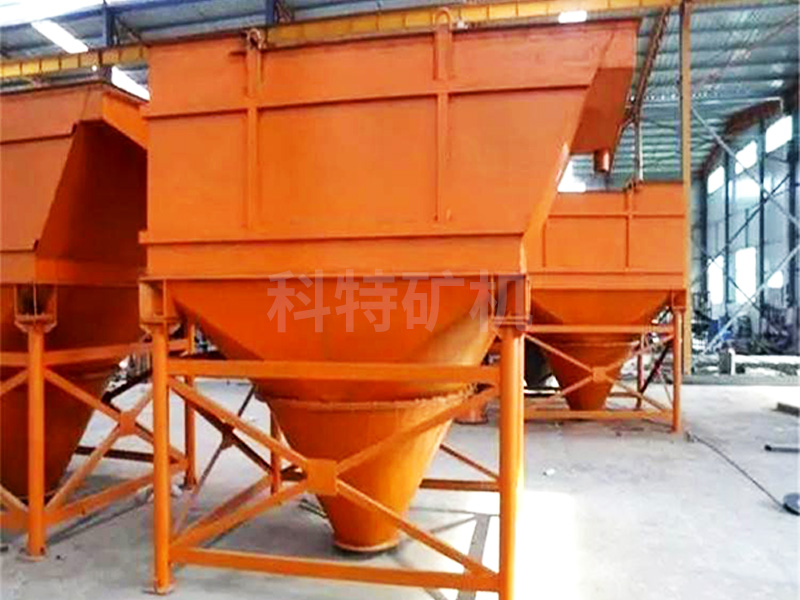 Main purpose:
The inclined plate thickening and classification equipment can be used in any occasion where solid-liquid separation and solid-solid classification desliming are carried out by gravity or chemical flocculation. Specific uses include but are not limited to the following industries.
1. Beneficiation: concentration and return water of concentrate and tailings in concentrator; Thickening, classification and desliming of middling and intermediate products; Cyclone
2. Overflow, ore washing overflow and thickening and backwater of fine mud.
3. Metallurgy: wet leaching solution and neutralization solution; Drainage of flue gas washing system; Steel rolling drainage and rust scale water; Pickling solution; Thickening and return water of circulating water, etc.
4. Chemical industry: phosphate rock scrubbing overflow; Phosphoric acid leaching solution; Various hydroxide wastewater; Sugar mill sludge water; Fiber waste liquid; End of stem bark; Treatment of bleach, etc.
5. Power plant: SO2 washing solution; Cooling tower drainage; Treatment of dust, washing water and wastewater.
6. Environmental protection: sedimentation treatment of various domestic wastewater; Sedimentation and separation of various industrial wastewater.
7. Coal: slime water settlement treatment in coal washing plant.
Product features:
The inclined plate thickening equipment has the following important characteristics:
(1) Integrated mode of inclined plate concentration channel. Each settling channel has the same functions of feeding, graded concentration, sand discharge and overflow, and has the same structural size to ensure the stability and identity of the operation of each graded concentration channel.
(2) The inclined plate group is modular. The same inclined plate group modules are combined and integrated to form the required total settlement area of the equipment, which can simply realize the large-scale equipment.
(3) The inclined plate processed with polymer plastic materials with strong wear resistance and antistatic ability as the base material has the special effects of smooth surface, hydrophobic, antistatic and wear resistance. Fine mud materials are not easy to bond and accumulate on the inclined plate surface.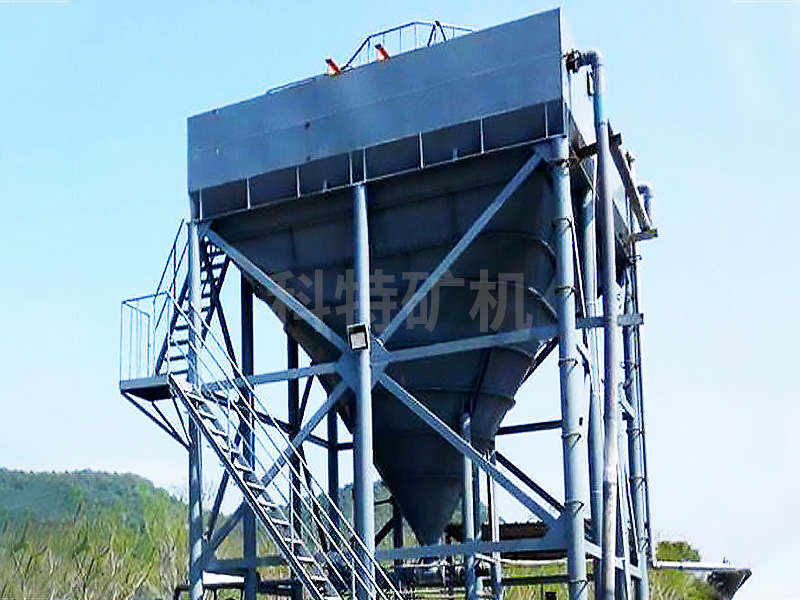 (4) The deformation design of inclined plate channel can be carried out according to the difference of pulp properties and grading particle size, so as to make the equipment play a good role.
(5) The concentration process is completed separately in each independent inclined plate channel. The fine-grained overflow or clean water is directly discharged laterally from the overflow surface of each channel, which shortens the overflow discharge path, effectively solves the fine-grained short circuit and circulation problems in the overflow discharge process, and ensures that the equipment obtains high graded concentration efficiency, and the return water efficiency of graded concentration can generally reach more than 70%.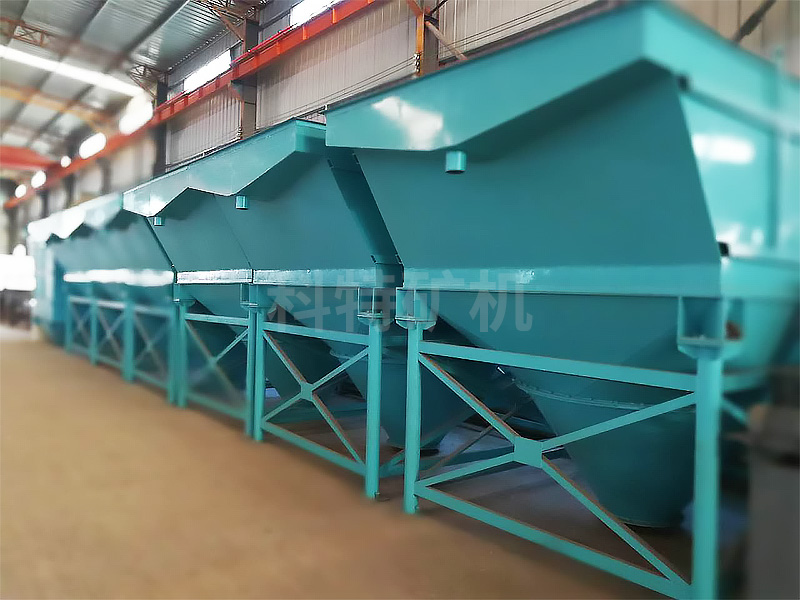 (6) The inclined plate group module is subject to intermittent high-frequency micro vibration, and the inclined plate group module is automatically cleaned regularly to make the materials on the inclined plate slide orderly, so as to ensure that there is no accumulation of materials on the inclined plate surface and no blockage between plates, so as to ensure the long-term and stable working efficiency of the equipment.
(7) In order to avoid the possible blockage of underflow discharge pipes and valves, the new equipment adopts the design of underflow barrier free discharge device to reduce and avoid the blockage and wear of valves and pipes, so as to achieve good use effect.
(8) It can realize forced discharge of high concentration underflow according to the needs of users, and the underflow concentration is ≥ 70%, meeting the requirements of dry discharge and dry stacking of tailings.
(9) The equipment can be used not only for concentration and return water, but also for classification and desliming, adding flocculant for pulp pretreatment, but also as a fast and efficient thickener.
(10) The equipment occupies a small area, has less power consumption and low use and maintenance cost.
(11) Equipment to form image process Roadmap