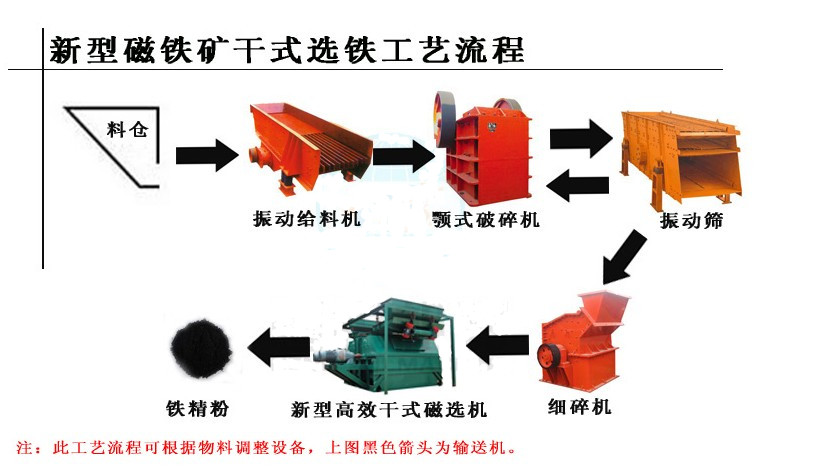 Features of iron ore dry separation equipment independently developed with complete intellectual property rights and patents:
1: The processing capacity is large, and it can process 1500-3000 tons of raw ore a day.
2: The tailing is low. After our experiments with iron ores in Hebei, Inner Mongolia and Liaoning, the tailing grade is controlled above 1.2
3: No water, save water resources, no tailings pond, and save the compensation cost of forest land and vegetation occupied by tailings dam and related facilities
4: It can directly produce more than 66% of finished products (or 60-68% according to demand), and another part of semi-finished products, and the grade of semi-finished products can be controlled at about 30-60%. Semi finished products can be sold directly, or continue ball milling, and then reselect with this product or water separation equipment.
5: For soft ore, sand ore, etc., it can be directly crushed to a certain fineness, and the product can be used to produce finished products and some semi-finished products, which can save a lot of equipment investment in the concentrator.
6: The energy consumption of the equipment is very low, and the power of the core equipment dry separator (excluding the conveyor belt) is only 6kW, which greatly reduces the production cost.
7: In addition to the confidentiality of the core part, most of the equipment has simple structure and low failure rate.
If you want to choose dry separation equipment now, please contact us.