Introduction to FRP spiral chute:
Spiral chute is a new type of domestic start-up equipment developed in 1977. It integrates the characteristics of spiral concentrator, spiral chute, shaking table and centrifugal concentrator.
It is a priority equipment for mining and beneficiation, especially for placer miners on seashore, riverside, sand beach and stream. The equipment is suitable for sorting ilmenite, pyrite, iron ore, zircon, rutile,, phospholite, chromite, tungsten, tin, tantalum, niobium, monazite and other non-ferrous metals, non-metallic mineral bodies and rare metals with specific gravity difference.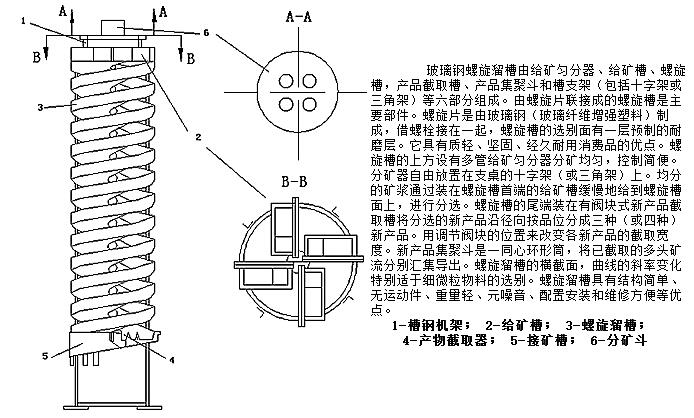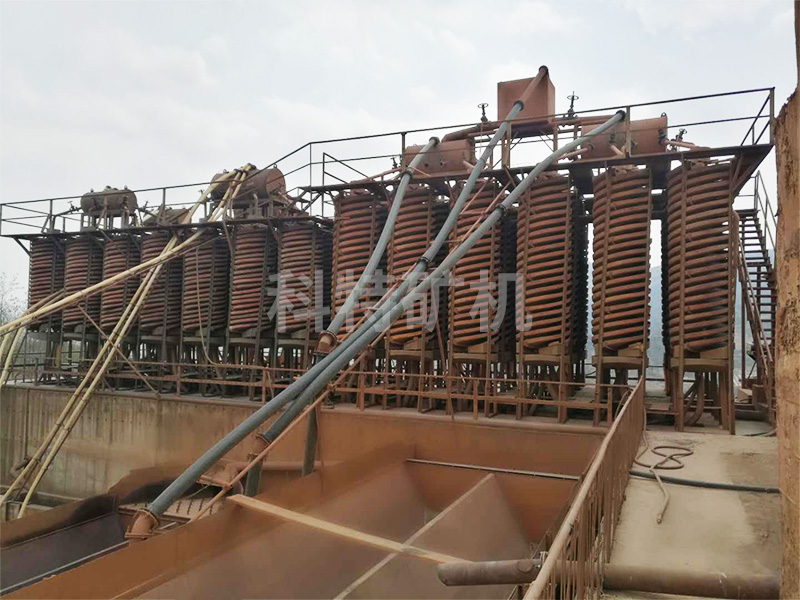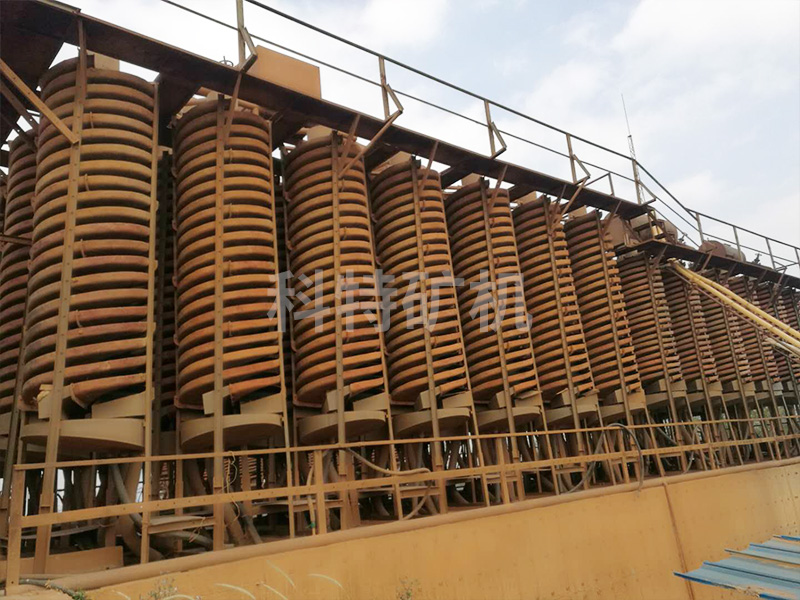 working principle:
The inclined flow method is used to separate minerals according to the specific gravity difference. The slurry mixture is fed into a chute with a small inclination angle (generally 3 ° - 4 °, generally no more than 6 °), and the ore particles are stratified according to density under the combined action of gravity, impulse, centrifugal force and friction of water flow. Because the velocity distribution of water flow in the trough is large in the upper layer and small in the lower layer, and the ore particles with high density are concentrated in the lower layer, the flow impulse and large friction force at the trough bottom move forward slowly along the trough bottom; The ore particles with low density are concentrated in the upper layer, carried by the water flow and flow out of the tank at a faster speed. Then, two products with different densities, concentrate and tailings, can be obtained by intercepting the flow respectively according to the layer.