Product introduction:
The mixing bucket is a necessary equipment driven by the motor V-belt instead of the rotating impeller to fully mix the medicine and pulp evenly, increase the reaction time of the medicine and strengthen the quality of the drug reaction. This machine is suitable for mineral processing and can also be used for mixing in various chemical industries.
The mixing drum is suitable for all kinds of metal ores, mainly used for mixing before flotation to fully mix the reagent and pulp, and can also be used for mixing other non-metallic minerals. It is used in fixed components with a concentration of no more than 30% (by weight), and the particle size is less than 1mm. It is in the form of flat bottom barrel radiation circulation spiral impeller mechanical stirring type.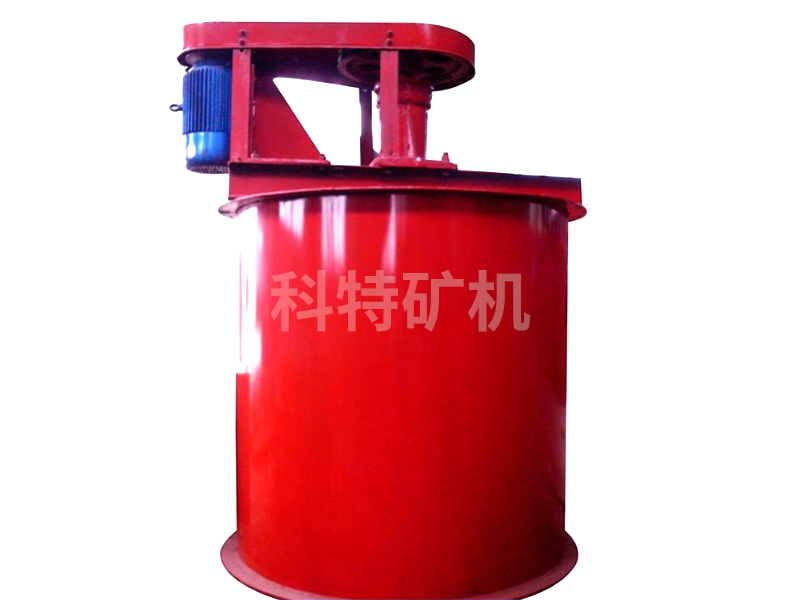 Product structure:
The liquid storage container of the equipment is composed of cycloidal pinwheel planetary reducer, mixing slurry and plug valve, 0 ℃ - 100 ℃ disc thermometer, etcinstructions
1. Tighten the bolts on the pump body before use, check whether the rotation of the pump shaft instead of the wheel is flexible, and then start up and run the mixer, which is the same as that of the flotation machine;
2. Vulnerable parts: impeller and stator;
3. The mixer and automatic feeder must be cleaned, especially in winter, so as to prolong the service life.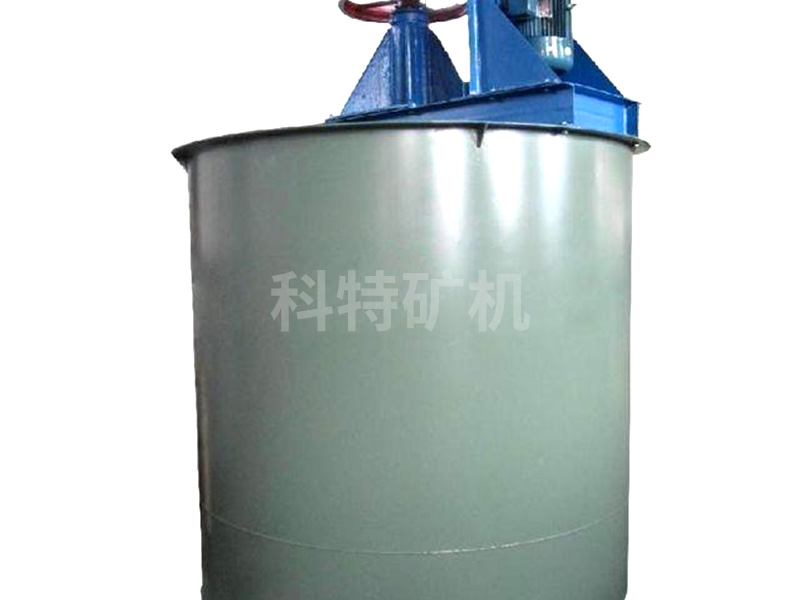 Product features
1. It has compact structure and good sealing performance, and an ash baffle is set at the feed inlet to prevent the reverse string of water mist;
2. The mixing is uniform, the mixing blade is fan-shaped, and the contact area with the medium is large during mixing;
3. Multiple rows of nozzles are set, and the water volume is uniform and adjustable;
4. The remaining ash rate is low, and the setting of the watershed at the bottom of the box ensures that there is no dead corner in the equipment.
5. The mining mixing drum equipment has advanced performance, stable finished product quality, uniform mixing and rapid discharge.