Product introduction:
The vertical sand making machine is a screen free and adjustable fine crushing equipment optimized and designed on the basis of absorbing the advanced fine crushing equipment at home and abroad. It can be widely used in the fine crushing of raw meal and clinker in cement plants. At the same time, it can also be used in the fine crushing of dolomite, pyrogem, lead-zinc ore, serpentine, blast furnace slag, coal gangue, phosphate rock and other medium hardness materials, It is especially suitable for the processing and crushing of hard limestone, dolomite, granite, basalt and other artificial sand or expressway pavement stones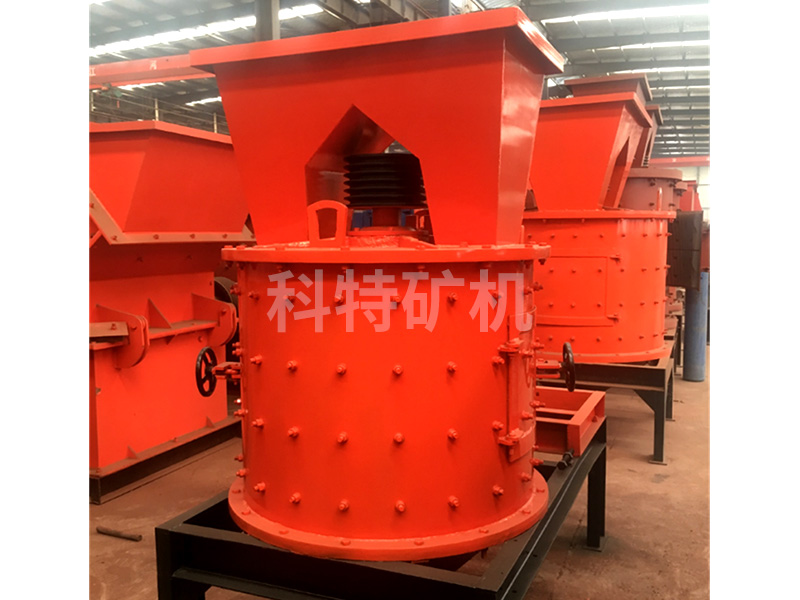 Product purpose:
This product is widely used in the medium and fine crushing of high hard and extra hard materials such as various ores, cement, refractories, bauxite clinker, emery, glass raw materials and so on. It is widely used in the crushing of machine-made building sand, stone and various metallurgical slag. Compared with other types of crushers, it has high output and efficiency.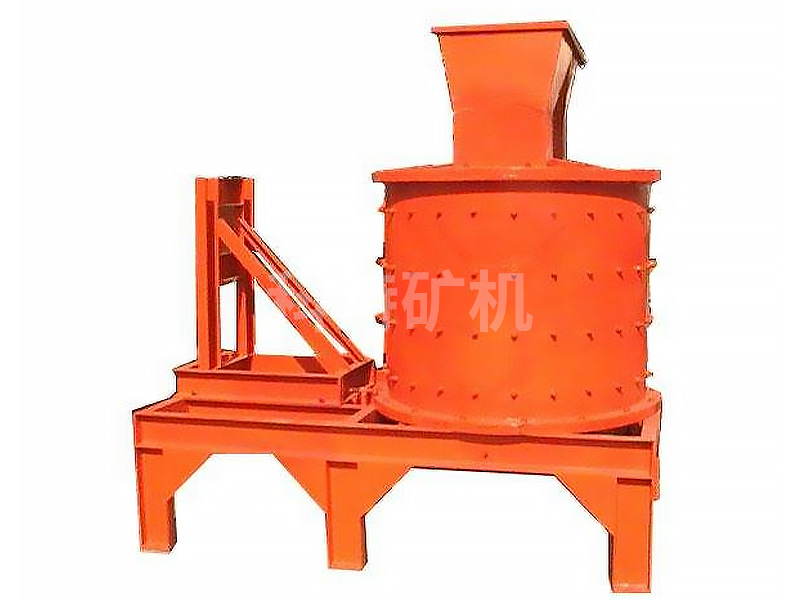 working principle:
The materials vertically fall into the high-speed rotating impeller from the upper part of the machine. Under the action of high-speed centrifugal force, they are separated with another part in the form of umbrella. The materials around the impeller produce high-speed impact and crushing. After the materials collide with each other, they will form eddy currents between the impeller and the casing, collide and rub with each other for many times, and discharge directly from the lower part, Form a closed circuit for multiple cycles, and the screening equipment controls to achieve the required particle size of finished products.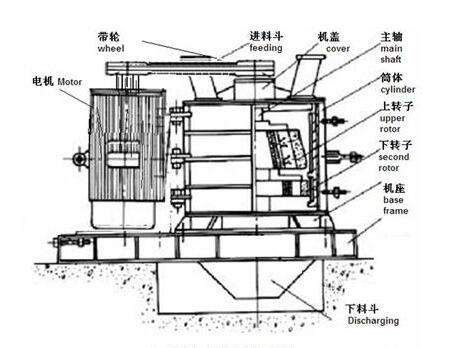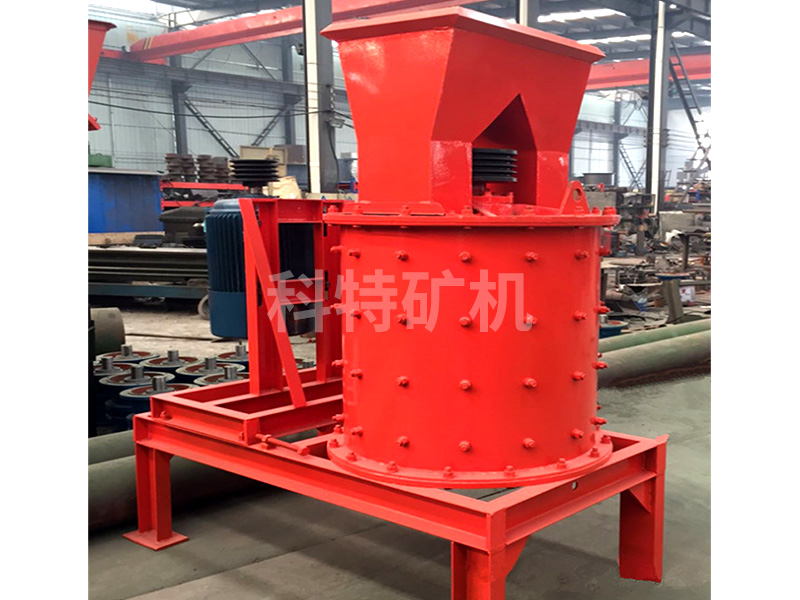 Product features:
(1) The utility model has the advantages of simple and reasonable structure and low operation cost. Using the principle of stone beating stone, the wear is small.
(2) High crushing rate and energy saving.
(3) It has the functions of fine crushing and coarse grinding.
(4) It is less affected by the moisture content of the material, and the moisture content can reach about 8%.
(5) The working noise is lower than 75 dB (DB level), and the dust pollution is less.
(6) Suitable for crushing medium hard and extra hard materials.
(7) The product is cubic, with high bulk density and little iron pollution.
(8) The impeller self lining has small wear and convenient maintenance.