Different types of crushers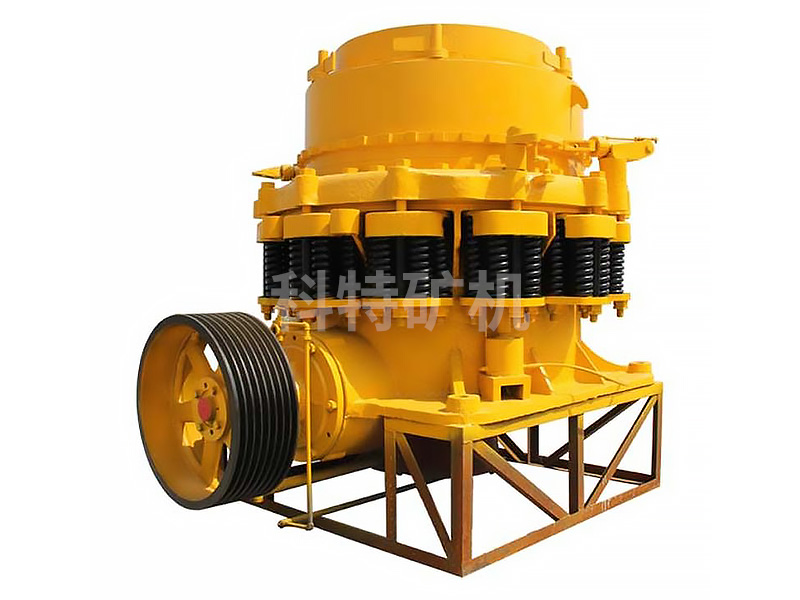 Due to different working principles, we can divide the crusher into the following types:
Jaw crusher: composed of fixed jaw plate and movable jaw plate. It uses two jaws to squeeze and bend the material to achieve crushing. It is suitable for coarse crushing or medium crushing of various hardness materials. Although the crusher has poor particle shape and large needle content after crushing, it is purchased and used by customers because of its simple structure, convenient maintenance and convenient replacement of crushing plate.
Cone crusher: suitable for medium and fine crushing. Due to the improvement of crushing chamber, the particle shape of multi cylinder cone crusher has changed greatly, and the needle sheet crushing of needle sheet crusher is also greatly reduced. It is an ideal equipment to realize "more crushing and less grinding".
Hammer crusher: it has the advantages of large crushing ratio, uniform discharge particle size and low energy consumption. However, due to the rapid wear of hammer head, the application of broken hard materials is limited; In addition, purlins are not suitable for crushing materials with high humidity and high clay because they are afraid of blockage. This crusher is usually used to crush brittle materials below medium hardness.
Impact crusher: generally there are two kinds of stone crusher and iron crusher. Among them, stone to stone impact crusher adopts stone to stone technology to realize the mutual impact between stones, complete crushing and effectively protect working parts from wear. Vertical shaft impact crusher has light structure and convenient installation; The finished product has stable particle shape and low pin content; Small wear and low operation cost; During the crushing process, internal circulating air flow is formed in the crushing chamber without dust overflow. With large processing capacity and high sand forming rate, it is an ideal model for manual sand making and coarse aggregate forming
How to select crusher
When purchasing a crusher, you need to know the following standards:
Select according to the type of ore to be crushed, hardness, humidity, particle size and their daily crushing needs, such as the size of crusher inlet, power and crushing capacity per hour.
Determine the power consumption, model and other equipment performance of the crusher. Select the type of crusher. From the manufacturing process, the later maintenance is easy, that is, operation cost, maintenance cost, investment cost, etc.
Production capacity: according to different models of machines, you need to know how much it feeds and how much it discharges.
Machine operation cost factors: understand how much power the machine has and how much electric energy it will consume.
Maintenance cost: understand the cost of machine maintenance parts. Availability and cost of replaceable parts, crushing ratio, maintenance requirements, required manpower, accessibility of maintenance parts, availability of spare parts.
Material type and hardness: different materials have different hardness. Mohs hardness is usually used to express the hardness of materials. Mohs hardness is divided into 10 grades. The larger the Mohs hardness value, the more difficult the ore is to break, and vice versa.